Carlo Ancelotti Why Liverpool chose Jurgen Klopp instead of axed Ancelotti Melissa Reddy Liverpool FC Correspondent Last updated 2 years ago 16:20 1/10/2017 FacebookTwitterRedditcopy Comments(6)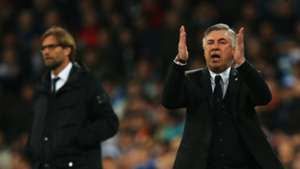 Getty Carlo Ancelotti Jürgen Klopp Bayern München Liverpool Opinion Bayern made the appointment Liverpool decided against because, despite his European distinctions, the Italian is a director rather than a sculptor When Carlo Ancelotti succeeded Guus Hiddink's interim spell as manager of Chelsea in the summer of 2009, his vision was to teleport the diamond system he utilised with AC Milan to Stamford Bridge. Quickly, though, that priority was panned as Frank Lampard and other senior players felt it didn't suit their strengths.The ability of the Italian to shapeshift to appease his stars, coaxing the best out of them en route to a record-breaking Premier League season, was heralded as his core "brilliance" by the former England midfielder, who declared him "a players' manager" while admitting the 58-year-old was never as structured nor studious as Jose Mourinho.Liverpool 33/1 to win Champions League Article continues below Editors' Picks Why Barcelona god Messi will never be worshipped in the same way in Argentina Lyon treble & England heartbreak: The full story behind Lucy Bronze's dramatic 2019 Liverpool v Man City is now the league's biggest rivalry and the bitterness is growing Megan Rapinoe: Born & brilliant in the U.S.A. Andrea Pirlo, who spent nearly a decade under Ancelotti's tutelage, remarked it was "like rediscovering your father again" when their paths intertwined, while Cristiano Ronaldo – who the 'gentleman' admitted he never needed to tinker with and simply kept the forward "ticking over" – wanted him to be spared the sack at Real Madrid.Great coach and amazing person. Hope we work together next season. pic.twitter.com/HqHHGjGGUH — Cristiano Ronaldo (@Cristiano) May 23, 2015 That is an enviable – albeit severely shortened – list of the game's premier artists that have appreciated the understated, genial approach of the two-time Serie A Coach of the Year.However, the gift of eliciting the maximum out of a strong dressing room without needing to impose yourself is only such when everything is smooth.It morphs into the reverse when regeneration, revision and a rooted belief in a blueprint is required to ensure longer-term progress.And with Ancelotti not having not lasted beyond two seasons at Parma, Juventus, Chelsea, Paris Saint-Germain, Real Madrid as well as Bayern Munich, who axed him on Thursday, his speciality as a facilitator rather than a founder has again come to the fore.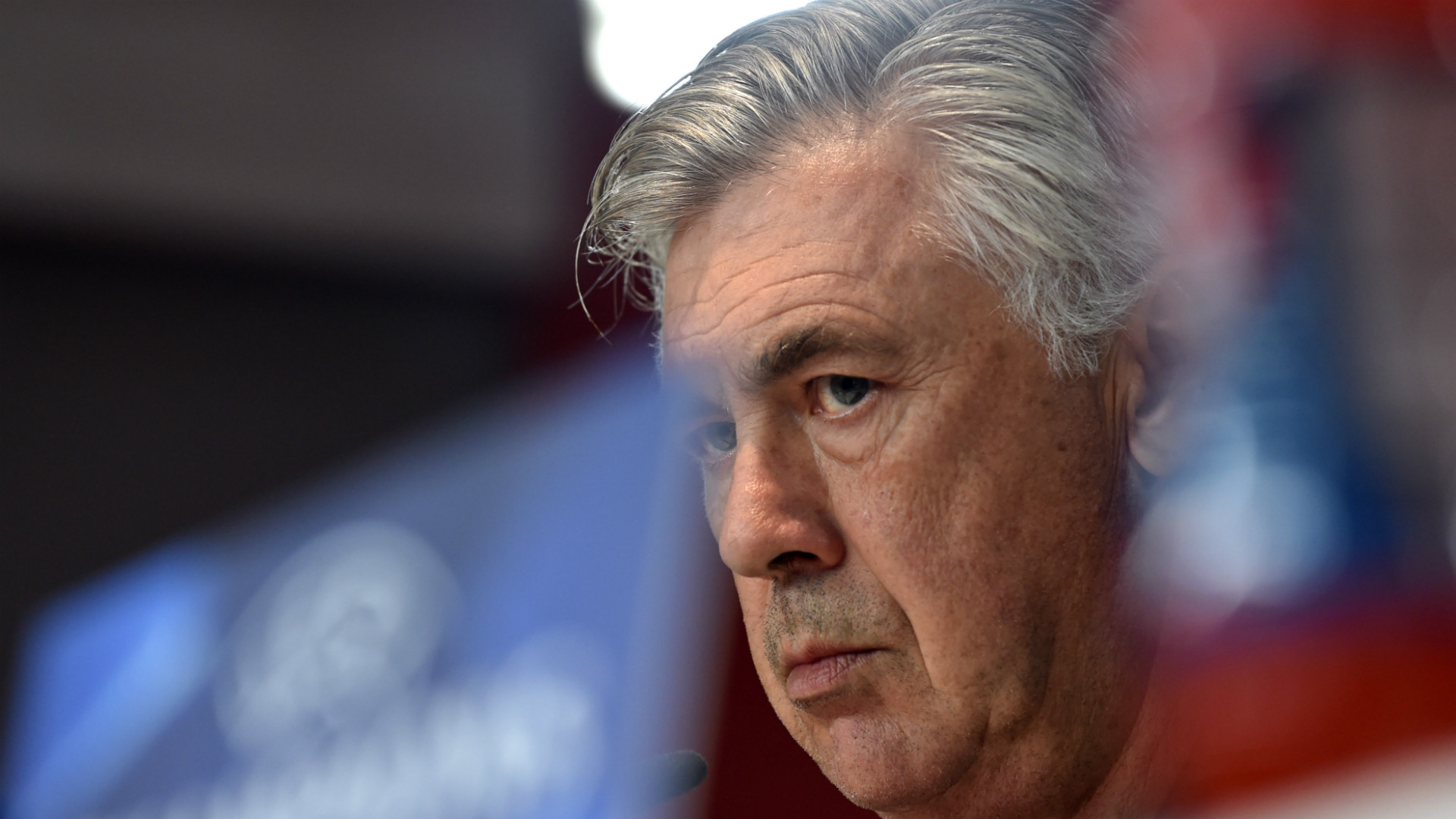 It is why when Fenway Sports Group considered a replacement for Brendan Rodgers in October 2015, they deduced the three-time Champions League winner was a manager of great clubs, but not the great manager they required.He had unquestionable pedigree on the continent, automatically garners respect, and would've represented Liverpool with characteristic class in the technical area and beyond.But it was also apparent that his principle attribute at the super clubs – dealing with gigantic egos and names – would be superfluous at Melwood.The Reds needed a strong hand, not a soft one – especially after witnessing Rodgers stray so far away from his methodology under pressure.Ancelotti, despite insisting neither him nor his representatives were in contact with the Premier League side, was always behind Jurgen Klopp in FSG's preference, but he was definitely in the conversation.Where the German had the conviction that he could be the catalyst for individual and collective improvement at the club, as well as implement an immediate blueprint mirrored by the Academy that would stand the longevity test, Liverpool's hierarchy believed the Reggiolo-born mentor's success would pivot around investment.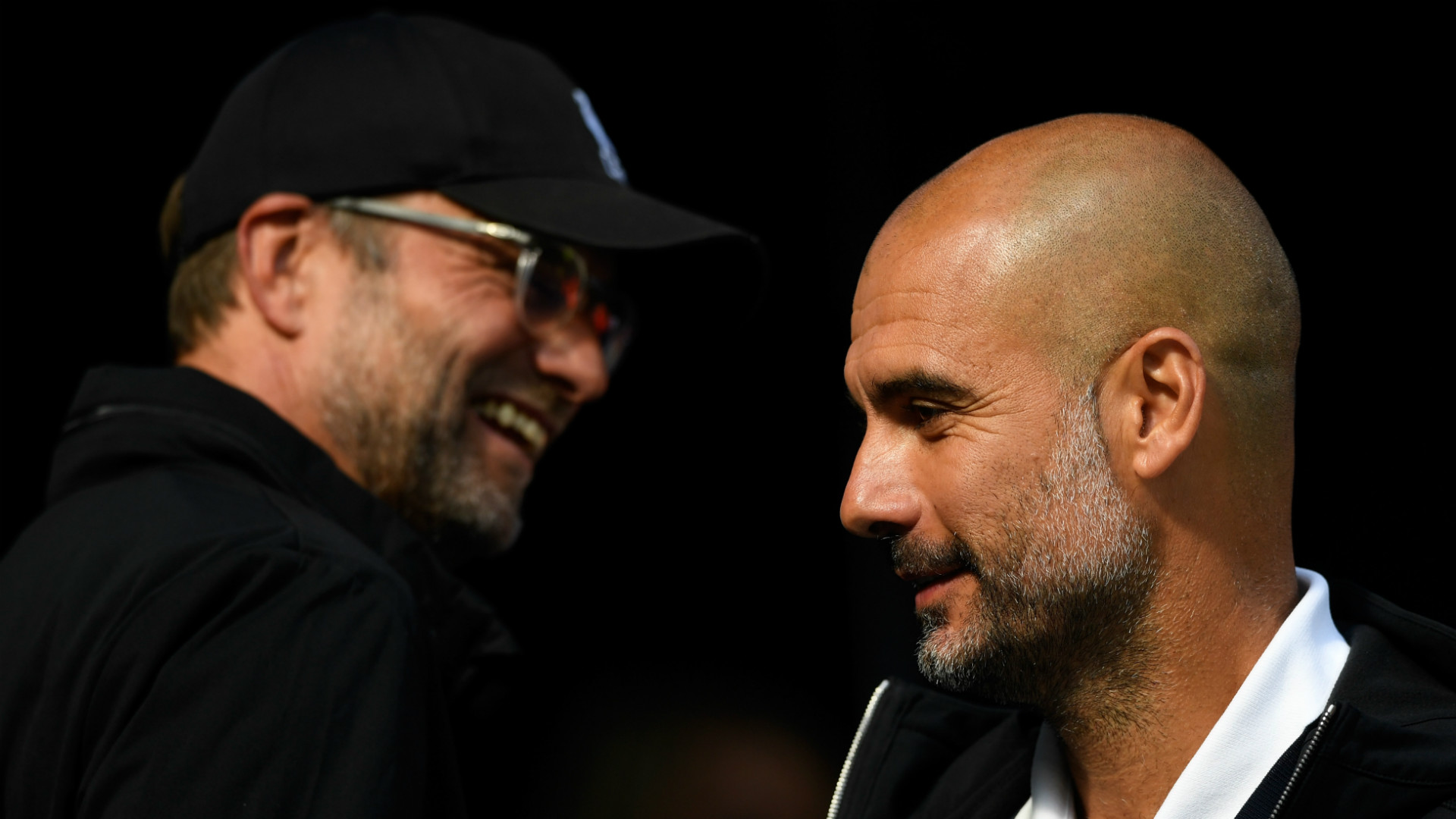 Ancelotti actually commended the Merseysiders' decision to hire the German saying: "They made the right appointment in Klopp. He is a good manager."With the best managers you see their identity in their team. Klopp's [Borussia] Dortmund team had a very strong identity."Essentially, that is what Bayern found difficult to distinguish from Ancelotti's spell at the Allianz Arena. While they had craved peace following the tactical tornado that was Pep Guardiola, with the players initially enjoying the less intense, demanding preparations, the absence of a solid stratagem became increasingly alarming.Ancelotti had brought "freedom" as referenced in interviews given by several members of the squad from Franck Ribery to Rafinha, but that was never going to be enough to keep a powerhouse competitive as their rivals pressed forward.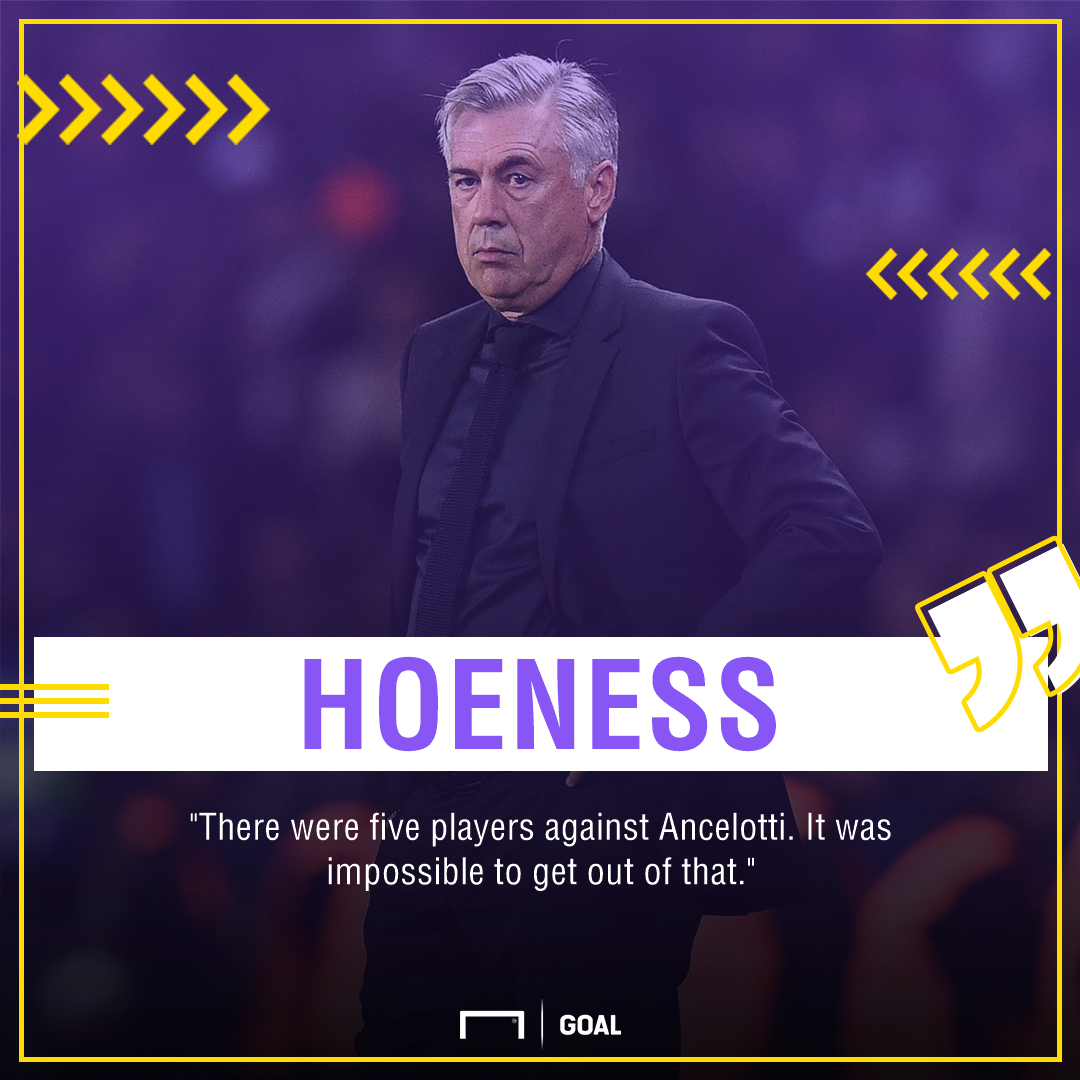 The consistent education under Guardiola had ceased, and with the group no longer challenged or on a course of advancement, the "players' manager" whose career in the dugout had spanned over two decades, was ultimately undone by his chief asset.Robert Lewandowski, Thomas Muller, Mats Hummels, Arjen Robben and others had either overtly or otherwise revealed their frustrations as performances deteriorated while the faith in him diminished.Bayern president Uli Hoeness said in the aftermath of the sacking: "I've learned a saying in my life – the enemy in your bed is the most dangerous. Therefore we had to act."As coach, you can't have your most prominent players as opponents."Liverpool knew in 2015 that Ancelotti largely represented the way of the past rather than the future. Considering Bayern's top candidates are the innovative Julian Nagelsmann and Thomas Tuchel, it seems as though they have belatedly reached the same conclusion.